Malware and How A PC Cleaner Can Help Get Rid Of It — Fast!
No one purposefully downloads malware onto their PC, yet millions of computers are affected each year by malicious programs. Where do they come from and how are they able to so easily make their way onto our PCs, despite our best efforts to keep them out? And, more importantly, how can you use a PC cleaner to get rid of malware once you find it on your computer?
These are all questions people find themselves asking when a virus scan turns up a treasure trove of problematic files on their computer. Luckily, MyCleanPC has answers.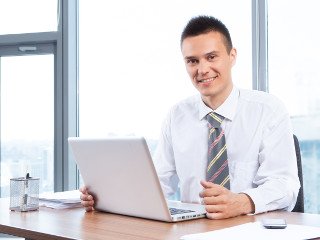 Where does malware come from?
Malware generally comes from the Internet, often tagging along on the backs of legitimate files you're downloading or plug-ins you're adding. There are a few creative ways malware can disguise itself to make it seem like you're downloading a worthwhile file:
It can hide in executable files, such as installers or launchers.
It can be contained within the directory files of downloaded programs.
It can be injected into your web browser or your operating system through a plug-in.
It can be hidden as bytes in a P2P file exchange.
You might install it thinking it's something else entirely!
The worst part about all of these infection methods is that PC users either don't see them as they occur or that the malware itself is disguised to look legitimate! It takes the best free pc cleaner to sift through the code and examine each file to determine what's legitimate versus what's malware.
How to prevent malware
Malware maybe sneaky, but there are things you can do to better protect your PC from infiltration by malicious files.
The best thing is to invest in the best pc cleaner you can find — one that offers virus scanning, quarantine and removal. MyCleanPC will actually do a thorough scan of your operating system to pinpoint where malware exists, as well as which files are suspected of malicious activity.
Second, you'll want to make sure you're not leaving any data open and accessible for malware to access. This means clearing caches, hiding browsing data and protecting sensitive data and files. Again, MyCleanPC offers abilities that cover these protection essentials.
Finally, make sure you're thoroughly vetting any downloads and sources online. Look for things like "https" before a web URL and try to download program direct from reputable hosts. Shy away from third-party bundled software wherever possible and scan every file before you open it or execute it.
A PC cleaner is your first line of defense
There are many antivirus programs that can help you protect your computer, but many of these don't offer additional robust tools to help you further protect yourself from malware. Your best line of defense is being able to protect your computer at every turn: before malware strikes, after it has invaded your computer and beyond.
MyCleanPC deliver this encompassing protecting. By scanning your computer thoroughly for malware, removing it and protecting all of the sensitive data on your PC, you're getting complete, full circle protection from malware and other divisive bytes.
Also important to consider is the full and complete removal of malware. Even a small portion of malware leftover on your machine has the potential to cause you problems. When it comes to removing malware, you need a solution that's comprehensive and thorough. MyCleanPC's deep scanning capabilities ensure nothing is overlooked — not even the most entrenched malware deep within your system.
Say goodbye to malware for good
Malware is a rampant problem and something that's easy for anyone to fall victim to. If your computer starts lagging heavily or acting a little buggy, it might be a sign that malware is getting its claws into your operating system. This is a great opportunity to download the best free PC cleaner for dealing with malware: MyCleanPC.
The sooner you find and eliminate malware in your system, the sooner your computer will regain the speed and functionality you expect from it. The longer you ignore slowdowns and lag issues, the more time and freedom malware is going to have when it comes to compromising your operating system.
Whether you're running a trusted version of Windows 7 or a modern version of Windows 10, its important to stay ahead of malware. It doesn't discriminate against operating system version of PC model. Thankfully, neither does MyCleanPC. Download today and get the help you need to fight back against malware infections on your PC.